Rodney L Andrus, DDS, MS, FACP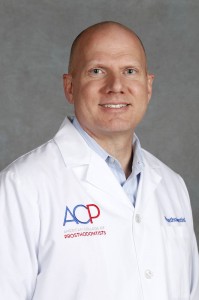 Rodney L Andrus, DDS, MS, FACP
Improving dental health and quality of life, with the highest level of care.
A Note From Dr. Andrus
When I decided to become a dentist, I also knew I wanted to work with the most extreme cases and make the biggest difference in the lives of my patients. That meant specializing in prosthodontics, just like my father.
After dental school, serving in the Air Force and completing my specialty training, my wife and I returned to Utah. We are very happy raising our family here.  As the first prosthodontist in Southern Utah, I am glad to be of service to our community and to the other dentists in the area.
If you have difficult dental problems or need extensive treatment, you can get the highest level of care available, right here in St. George. My office is convenient and my team and I are reliable and always here for you.
My goal is to improve your dental health and give you a functional, attractive smile that meets your unique needs. Being able to enjoy your favorite foods again and to feel good about your smile will make a big difference in your quality of life. I'm proud that my training, skill and experience can make this possible for you.